What our clients have to say:
HANNAH & RACHEL HEALY, YOGA MARA, IRELAND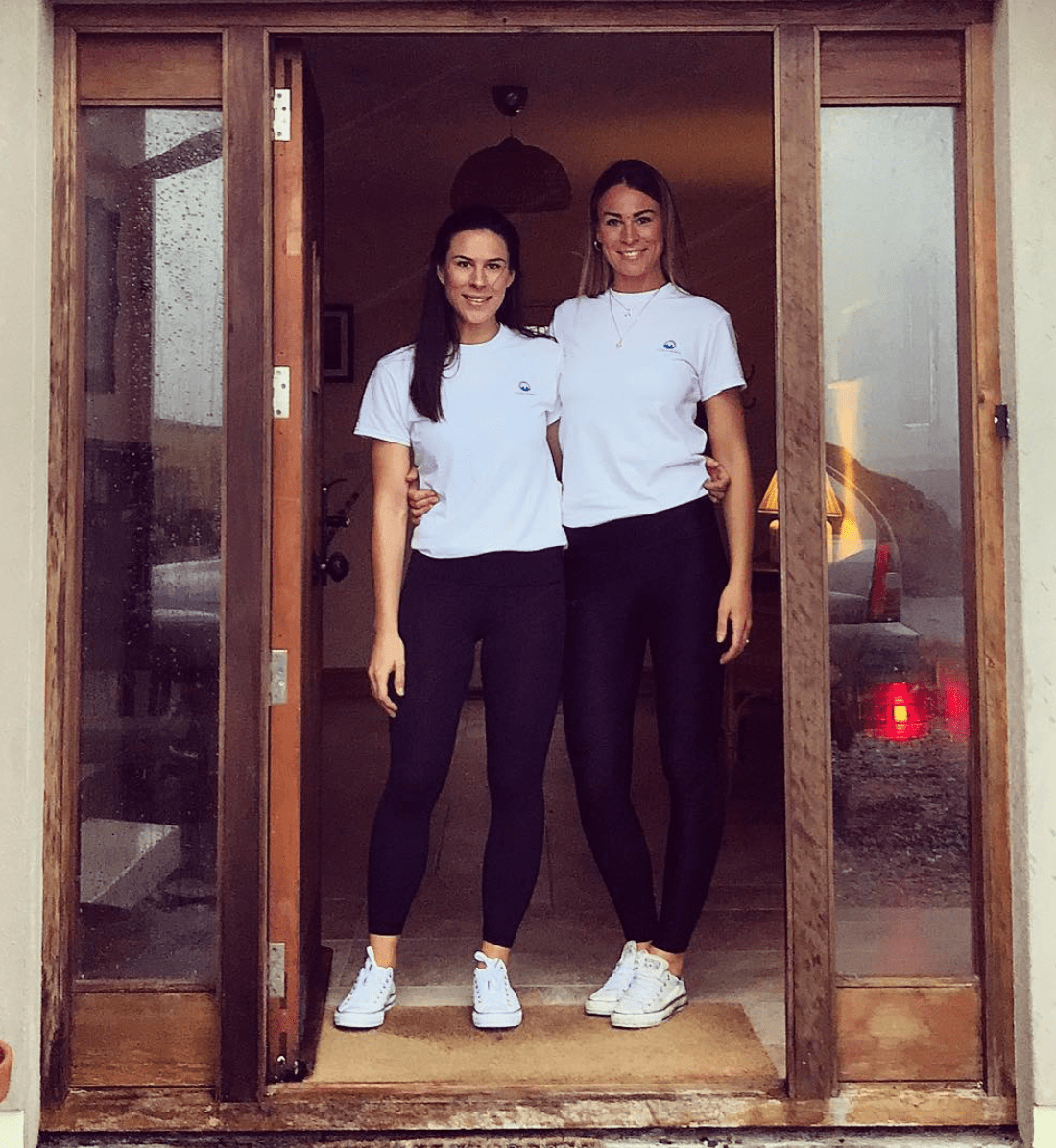 We worked with Marina to organise our yoga Escape to Brac Island in September 2019. We had always wanted to host an overseas Yoga Mara Escape but had no idea where to start when it came to organising everything. Marina was our saving grace. Once we connected with Marina she sent us a full overview of the most beautiful venues and resorts to choose from as well as guiding us perfectly to the right venue for what we were looking for.
Marina went above and beyond for us and knew that we were hesitant to sell a place we had never visited (ashamed to say we had never been to Croatia before this). With that being said, Marina helped organise a full 4 day site inspection of Brac Island and Dubrovnik, showcasing her country in all its glory. Needless to say we were blown away by the place and its warm people.
There was no request too big or too small and Marina was always available for us throughout the planning stage and once the guests arrived. Having the one contact for everything that goes into organising a 6 x night event is imperative for its success.
Any requests from our guests for additional activities, transport and so on, were always granted efficiently by Marina. She was always available, no matter what time, and was incredibly helpful every step of the way for us to design and deliver our dream Croatian Escape.
Her passion, enthusiasm and love for her country shines through everything she does. With a keen eye for detail, incredible organisational skills and a charming personality, we knew the moment we met Marina we were in safe hands. The fact that Marina has impeccable English, and is also of course fluent in Croatian, made the planning process seamless.
We see Marina as an extension of the Yoga Mara team and cannot wait to plan and host many more events in beautiful Croatia with her.
I decided to travel to Croatia after losing my flat in Vienna and a serious injury.
I found Marina in the right moment, I'm sure not by coincidence, and she was ready to help me find the better solution for a healthy, regenerating, and relaxing holiday in Croatia. She immediatly felt and understood the difficult situation I was coming from, and offered me an incredible package of Spa treatments, to help me heal during my stay in the beautiful Supetar. I couldn't have asked for more. Croatia has so many islands and different options, it's incredibly important to have someone who knows himself around, and can find the best option for your needs. Marina was always ready to help, for any question or problem, very quick response, and always with empathy and kindness.
The common love of yoga was another important part, and I feel like she is the right person to organize a Yoga retreat with, in the future, (if Corona will allow us next summer). I hope to be able to do this next summer, in another beautiful location in Croatia, and I know she is the right contact person, for both group retreats or a private holiday, like mine last August.
NATASHA KERRY, UNITED KINGDOM
Marina is a highly organised person and I felt well-supported by her throughout our retreat experience. She organised and delivered the retreat as planned and promised and was a pleasure to work with.
LINDA B.H., UNITED KINGDOM
Dear Marina,
I had the most wonderful stay at Hotel Ola, this is my first experience travelling by myself and also my first detox/wellbeing holiday. I could not have been looked after better or felt more welcome by everyone working at the hotel. My room felt like a sanctuary, the views are just stunning along with the most comfortable bed.
I was completely blown away by the food, so this made my detox dining experience a joy rather than a chore and easy to stick to.
My ultimate aim was to gain a better sleeping pattern and leaving fully rested and restored. The diet combined with treatments and the additional yoga sessions I booked were all designed with this in mind. I also really valued the flexibility in designing the week so I had the ability to explore a few full day excursions. I used all the wellness facilities including the sauna and the gym studio and it had everything that I needed. I am trying to come up with some constructive criticism as I think this can be helpful but I can't honestly find any! The trip left me feeling inspired to continue to adapt some of the lifestyle changes I tried during my stay. Chef was very generous in explaining about the food and diet and I am following similar principles now day to day. In addition I am also more mindful of looking after my body so have continued with some of the yoga exercises and I have pretty much cut out caffeine.
FRANK SCOTTI, NOMAD INC., UNITED STATES
We recently ran a wellness retreat in Croatia with the assistance of Marina and Sanadria Wellness Travel. Our experience consisted of yoga, meditation, sailing, snorkeling, paddle boarding, wine tasting, gourmet meals and everything else the beautiful island of Brac has to offer. We cannot express enough what a joy it was to work with Marina. We had a connection right from the beginning of our relationship and without having to explain much she knew exactly the experience we were looking to curate. She was completely on top of all the details. We couldn't have done it without her extensive knowledge of all the hidden gems that her native Croatia has to offer.
Leading up to the trip and once on the ground in Croatia Marina and I were in constant contact and I never had to worry about any step of the trip. She had all the I's dotted and the T's crossed.
Croatia is a magnificent country and working with Marina only enhanced its majestic beauty. We can't wait to go back and look forward to continually expanding on each experience with Sanadria Wellness!
Dear Marina,
We would like to thank you for arranging our stay in Croatia. You were so patient and kind as we were trying to decide where we wanted to visit and what hotels we wanted to stay in. You are so knowledgeable and guided us perfectly to the right place on Brac. From the start to finish everything was perfect. We appreciate you arranging all our transfers and arranging all the reservations and tickets to everything. Your prompt communication to all our questions and inquiries was so helpful. We hope to visit beautiful Croatia again in the future and will definitely be reaching out to you. Thank you again for all you did for us.
FINOLA S., UNITED KINGDOM
I went to stay at the Hotel Ola outside Split, nearest town is Trogir, for a New Year Detox programme. From start to finish, my stay was fabulous and I just couldn't believe my luck at having chosen this holiday, it really was very special and touches of luxury were added throughout.
We are all busy with our lives today and I wanted to get away for a change of scenery, without my laptop, and chill in a different setting. I'd heard about the beauty of Croatia and wasn't disappointed. However, it was the Croatian people that made my stay at Hotel Ola special, because the warmth and generosity of time that was accorded to me made this a truly personalised experience, bespoke to my requirements. I felt spoiled, pampered and … happy!
To mention specifics I'd like to start with the hotel itself, it is in the luxury class and was designed with love. The views from my bedroom balcony were spectacular, the food, oh the food, it is in the 'fine dining' league, and this included the juices I had for breakfast and lunch as part of the detox. Waking up and starting the day with Tibetan stretching was a joy. I was taken to Split, went to the most wonderful New Year's concert, ate more good food late at night (tut tut!), went to a wine tasting in an unusual setting, which I will never forget for that reason!
Everyone and everything was wonderful. I can't wait to return!
NADIA MELLINA, UNITED KINGDOM, RETREAT PARTICIPANT AT NATASHA KERRY YOGA RETREAT
Dear Marina,
Thank you so much for a beautiful week at the Meneghetti hotel. Thanks to your professional commitment and Natasha's yoga teachings, I had a really nice week.
Hey! Are you interested in hosting a retreat in Croatia?
Feel free to reach out, we are looking forward to hear from you!